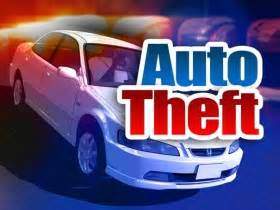 Police were looking for two people who fled from a stolen gray 1999 Honda Civic after a short pursuit in Santa Ana on Tuesday afternoon.  The car was reported stolen, at 1:41 p.m. near Tenth Street and Van Ness Avenue (in Ward 5), according to the O.C. Register.
The car was stolen about two blocks north of Santa Ana's City Hall and half a mile from the Santa Ana Police Department's headquarters, according to Google Maps.
SAPD officers pursued the car until it stopped by 2300 North Park Boulevard. Then the two suspects, a man and a woman, took off and escaped.  The police called in a helicopter and looked for the criminal couple for over an hour, from the 2300 block of North Broadway to the 2300 block of North Ross Street. The search came up emtpy.
Ward 5 is represented by Santa Ana Councilman Roman Reyna.