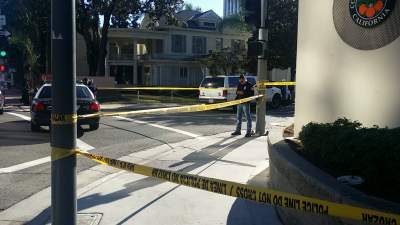 One of our readers has reported that the SAPD is investigating a suspicious package at W. Santa Ana Blvd. and N. Broadway, in Santa Ana.
That location is near the Old Orange County Courthouse and the Orange County Hall of Administration.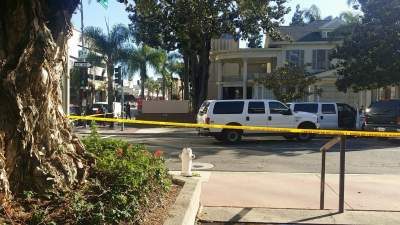 The pictures sent by our reader show a number of SAPD marked and unmarked vehicles as well as what looks like a bomb squad or SWAT vehicle.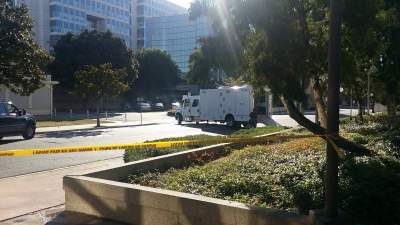 Typically the Orange County Sheriff bomb squad will assist the SAPD in these situations.
It appears that streets in the area have been closed as the police go about their business.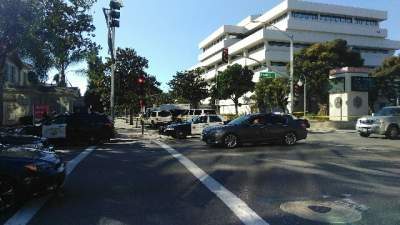 UPDATE – Our tipster says the bomb squad just went in. He believes that the commotion is happening at the O.C. Board of Supervisors' Building 10.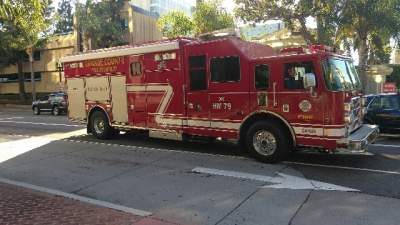 Another tipster says that according to an SAPD police officer the OC Sheriff is taking point on this investigation. Multiple agencies are involved including the Sheriff, the CHP and the SAPD. The OCFA hazmat team just showed up too.