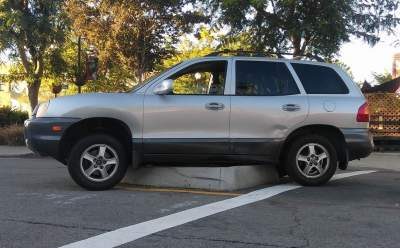 An car got stuck on the median at N. Spurgeon St. and E. 3rd St. this afternoon in Downtown Santa Ana according to community activist Igmar Rodas. He said that he has heard of two other similar incidents including one that involved a motorcycle that hit the median and spun out of control, ultimately crashing into Diego's.
This time the driver of the unfortunate vehicle just got stuck on top of the median. The owner told Rodas that he was blinded by the sun as he was turning left from East 3rd St. onto North Spurgeon St.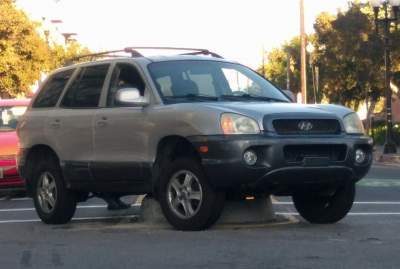 Rodas also noted that he is concerned about the traffic circle on E. 3rd and N. Bush. The Santa Ana Public Works Department appears to be enamored of ridiculous traffic circles. They often cause more harm than good.