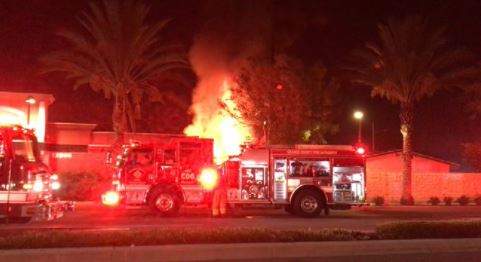 A fire in a parked RV next to several structures in Garden Grove came dangerously close to spreading at 5 am this morning.
The incident was in the 12000 block of Harbor Bl. This was in the Garden Grove resort district at the busy W. Champan Ave. intersection with many restaurants and hotels.
OCFA firefighters quickly knocked it down & prevented extension.
No injuries were reported and no cause has been determined yet.