OCFA firefighters made quick work of a fire in Santa Ana. on the morning of Jan. 7 The fire involve multiple cypress trees and one mobile home was imminently threatening other homes. Fortunately, thanks to a well coordinated fire attack the adjacent homes were saved.
The fire occurred in the 4000 block of W. 1st street in Santa Ana. The Park Terrace Mobile Home Park is at that location.
No injuries were reported. The cause is under investigation. The SAPD provided assistance on scene.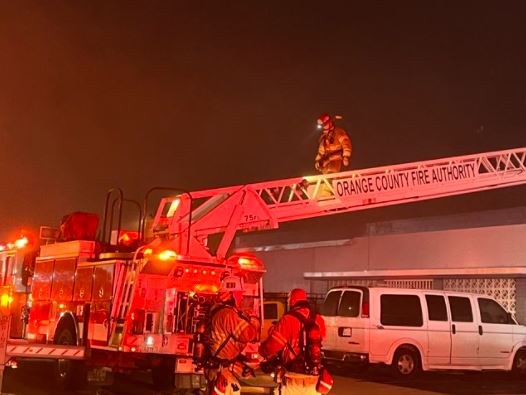 OCFA firefighters also put out a fire at a warehouse at the 10700 block of Chestnut Ave. on Jan. 6. Fire crews were able to quickly get everyone out and confine the fire.
One worker was treated by firefighter paramedics and was transported to the hospital.