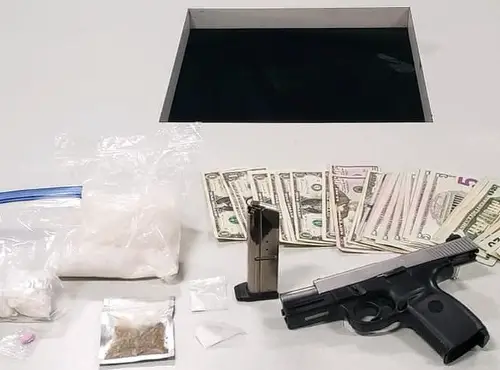 SAPD Traffic officers conducted a stop of a vehicle that was driving erratically. The driver was exhibiting signs of being under the influence of narcotics and/or alcohol.
The driver was removed from the vehicle and a loaded 9mm firearm was discovered in his waistband.
Officers conducted a search of the vehicle incident to arrest and located 437 grams of Methamphetamine, 63 grams of cocaine, and $660.00 in cash.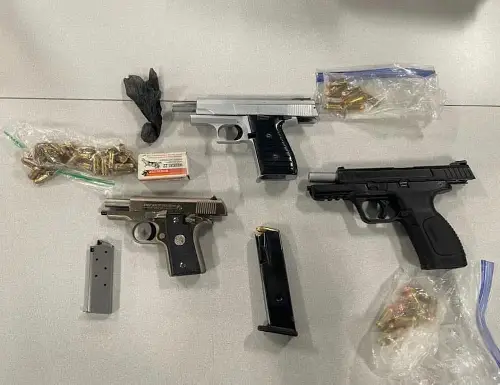 SAPD Gang detectives observed several active gang members loitering and upon contacting the subjects they fled on foot into a nearby residence. All subjects were eventually ordered out of the residence and were detained.
Three of the subjects were active gang members on parole and probation for firearm related charges.
SAPD Detectives obtained a search warrant for the residence. Detectives located (2) semi-automatic 9mm pistols, (1) .380 cal pistol, narcotics, ammunition, and gang indicia inside the residence.