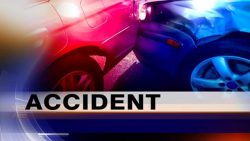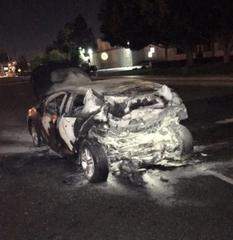 Santa Ana Police Department
Advisory: The SAPD's Collision Investigation Unit Handling Fatal Collision – Red Hill Avenue and Dyer Road
On Friday, November 23rd, 2018 at approximately 9:41 pm., the Santa Ana, Tustin and Irvine Police Departments responded to the area of Red Hill Avenue and Dyer Road because of a reported traffic collision.
An Irvine Police Officer was in the immediate area and assisted by checking on the involved parties of both vehicles. He, along with other good Samaritans, were able to remove four occupants from an involved vehicle before it burst into flames.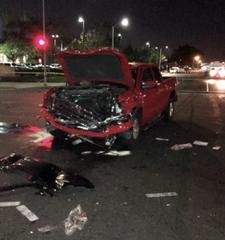 Unfortunately, an elderly female in the back seat was pinned by the collision and died in the fire. Orange County Fire Authority (OCFA) personnel responded and extinguished the vehicle fire and pronounced the female passenger deceased. The other four occupants of the vehicle, two adults and two juveniles, and the involved driver were transported to local hospitals with moderate to major injuries. The collision occurred in the City of Santa Ana.
The preliminary investigation has revealed a red GMC pick-up was headed south on Red Hill Avenue when it struck a black Chevy Cruz from behind as it waited for the red signal light at the intersection of Red Hill Avenue and Dyer Road. The collision between the GMC and Chevy caused the Chevy to be pushed across the entire intersection before coming to rest and bursting into flames. The driver of the red GMC pick-up has been identified as a 26 year old male from the City of San Jose, California, (Name Release Pending Further Investigation). The deceased passenger in the Chevy vehicle has been identified as Deodula Omandum (75) from Visalia.
The driver of the GMC remained at the collision scene and was semi-cooperative with the investigation. Alcohol or drugs may have played a part in this collision. The Santa Ana Police Department's Collision Investigation Unit (CIU) responded to the collision and handled the investigation. Anyone having information about this collision are asked to contact the Santa Ana Police Department's Traffic Division at ‪(714) 245-8200‬.
The driver of the GMC truck remains hospitalized and out-of-custody pending further investigation.