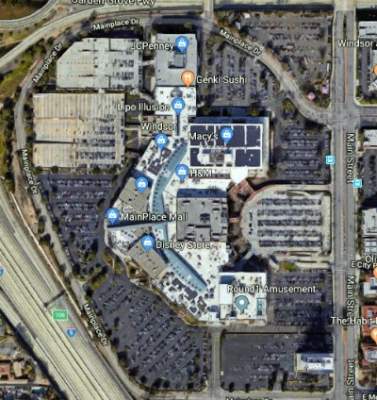 Shopping at the MainPlace Mall is pretty sad now as they have so many vacancies. I was thrilled yesterday to see that See's Candies is back, at least as a limited time kiosk, but the mall is now replete with discount retailers who sell shoddy clothing, for the most part.
But help is on the way. The new owners of the MainPlace Mall are going to develop their parking lots and their plans include:
1,900 residential units
400 hotel rooms
1,400,000 total square feet of commercial space
750,000 square feet of office space
Our city needs more housing and north Santa Ana is currently devoid of any classy hotels. The Red Roof Inn on Main St., just north of the 5 Freeway, is full of questionable folks and that area is overrun by vagrants – who often stumble about in drugged stupors.
You can read more about the proposed development here. The City of Santa Ana has a planning update here.