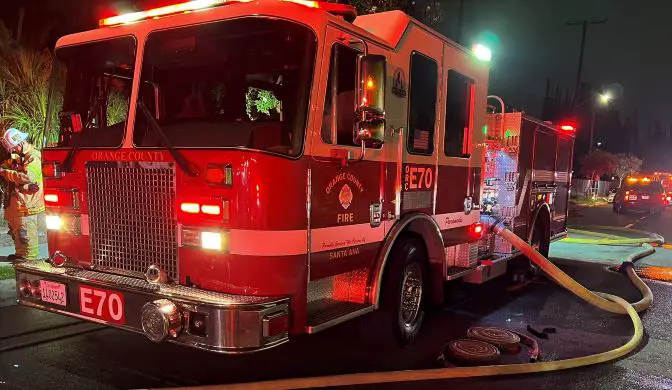 A shed behind a house in the Park Santiago neighborhood, located on Bush St. between Edgewood and Santa Clara, caught fire last night just past 10 p.m.
Flames could be seen from the other side of the street, on Spurgeon, erupting past the tree line. Neighbors said they also saw sparks flying.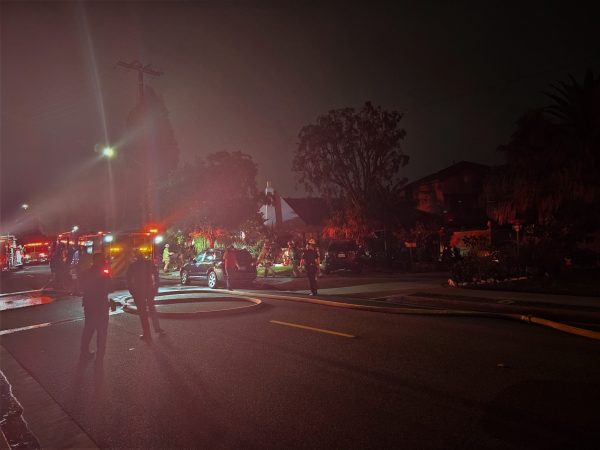 The OCFA firefighters were quickly able to knock down the fire. Their quick action prevented the fire from involving adjacent homes.
No injuries to the firefighters or civilians were reported.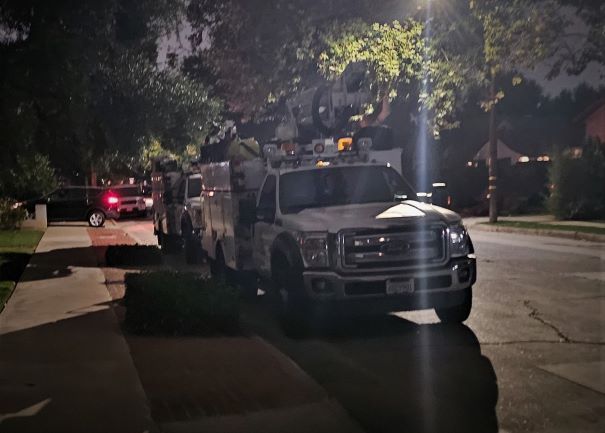 Two Edison trucks rolled up at the scene after the fire was knocked down and crew members were seen taking ladders into the backyard of the home behind where the fire started, off of Spurgeon St.