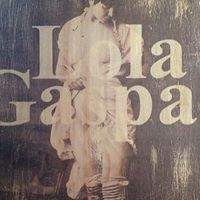 An unidentified woman was burned at the Lola Gaspar restaurant located at 211 West 2nd St. in DTSA shortly after midnight on New Year's Eve after a bartender lit liquor on fire, according to the O.C. Register.
Authorities said a bartender poured alcohol onto the bar at Lola Gaspar and lit it on fire, according to ABC News. Somehow the woman's hair and face caught fire, just after midnight, according to the SAPD.
OCFA firemen showed up at the scene at 12:28 a.m. and the woman was taken to a local hospital, according to the OCFA.
The woman's name was not released due to the severity of her injury and the case remains under investigation.
There were no other injuries reported.
A look at Lola Gaspar's Yelp page reveals a few interesting comments including:
Staff was weird and not accommodating at all. Weirdest restaurant experience ever.
One of the worst restaurants I've ever been to in my life! I have no idea how this place is popular.
Not only is this yet another annoying overpriced hipster gastropub with douchey service, but my food wasn't even cooked even AFTER sending it back!
Terrible service from the actual owner. My friend twisted her ankle on our way there & since she limped in he assumed we were drunk & refused to a serve us.
Worst service ever! The owner is the biggest dick douche bag!
It took the bartender about 10 minutes to even come and greet us, and he was not doing anything, seriously. He was dancing behind the bar and drinking a PBR.
Horrible review and manager judged us for no reason, stating we drank too much and would not serve us…. the owner kicked us out and after snatching a drink from my hand. How embarrassing and judgmental. I will never come back here again.
A wannabe hipster restaurant, which fails on all levels.
When we ordered drinks, the beers were all warm. Later the waitress asked if we wanted another, but this time she mentioned that the cooler was out and that they would not be cold. After this, we felt taken for. If she knew the first round would be warm, why did she allow us to still order it?
If there was an option to put 0 stars I would've done it in a heartbeat! 0 for the service and the watered down Sangria.