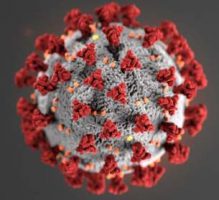 Orange County's COVID-19 cases have spiked to 125 today, as reported by the O.C. Health Care Agency.
Community Acquired cases account for 38 of these victims. An additional 33 cases are still under investigation.
The total number of people tested by HCA's Public Health Lab (PHL) and by commercial labs is 1,776. HCA PHL has kits available to test 1,438 specimens.
In related news, An additional three employees of the Orange County Fire Authority tested positive for the novel coronavirus Sunday, March 22, bringing the total number of people working for the agency who have been diagnosed with COVID-19 up to four, according to the O.C. Register.
As of March 22, 2020, 2 p.m., there are a total of 1,733 positive cases and 27 deaths in California (including one non-California resident), according to the California Department of Public Health.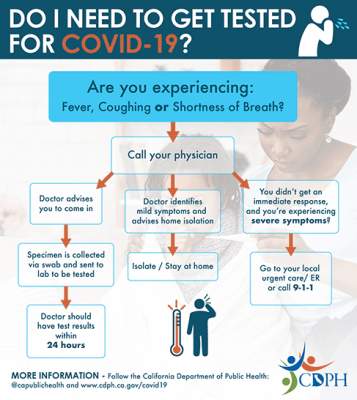 The ages of all the confirmed California positive cases:
Age 0-17: 25 cases
Age 18-49: 837 cases
Age 50-64: 442 cases
Age 65 and older: 415 cases
Unknown: 14 cases
Key points to keep in mind:
High-risk populations which include older adults (ages 65 and higher) as well as people who have serious, chronic medical conditions (like heart disease, diabetes and lung disease) are at higher risk for contracting COVID-19. These individuals should self-isolate at home.
Residents should practice good health hygiene which includes washing your hands, staying home if you are sick, avoiding close contact with people who are sick and covering your cough or sneeze with a tissue or your sleeve (not hands).
Minimizing risk through social distancing whenever possible which includes avoiding attendance at large gatherings (250 people or more). Small gatherings should be limited to no more than 10 people and provide social distancing of six feet per person.
Maintain vigilance and personal readiness which includes being prepared if there is COVID-19 in your household or a disruption of daily activities in your community. For example, maintain a supply of medications, food and other essentials in your house.
Call ahead: If you are experiencing symptoms of COVID-19, stay home while you are ill. If you need to seek medical care, call your health care provider first so that appropriate precautions can be taken.
Restaurant operators including Habit Burger Grill and El Torito are calling on consumers to participate in The Great American Takeout. The campaign is aimed at ramping take-out and delivery orders to support businesses affected by the novel coronavirus pandemic, with the kick-off March 24, according to the O.C. Business Journal.