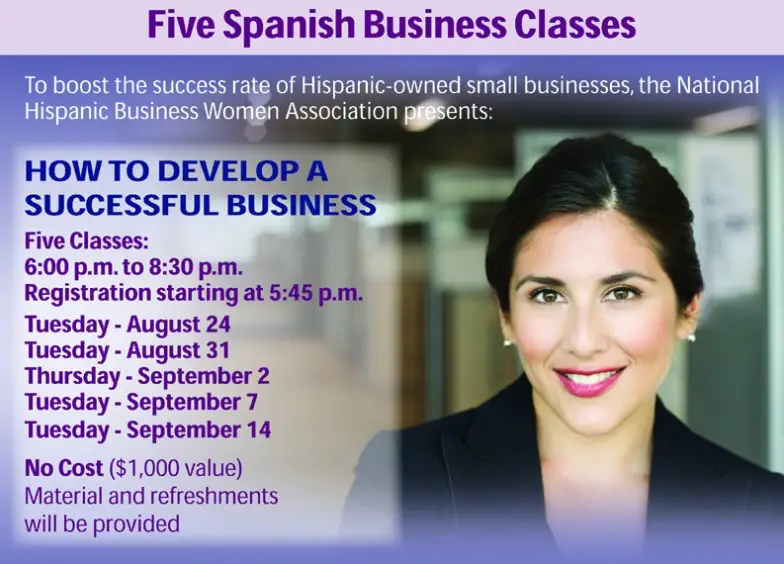 The National Hispanic Women's Association is presenting five classes in Spanish on how to develop a successful business.  The classes start on August 24 and conclude on September 14.  There is no cost and the materials and refreshments will be provided free of charge as well.
The classes will be held at the Rancho Santiago Community College District's building, at 2323 N. Broadway, in the Board Room (#107), in Santa Ana.
For more information or to sign up call (714) 836-4042, or send an email to nhbwa1@gmail.com, or click here.  Pre-registration is required as space is limited.
Additional sponsors include Orange County United Way, Union Bank, and the Orange County Small Business Development Center.