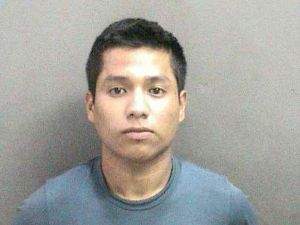 Isn't it time for Santa Ana to have a voice on the O.C. Board of Supervisors?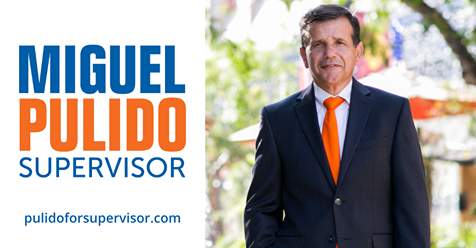 Paid for by Miguel A. Pulido for Supervisor 2020 (ID #1422663)
A 23-year-old Santa Ana man was convicted today of bashing in his gay lover's skull to steal his flat-screen TV, car, stereo and other valuables. "Jose Fuentes, who is scheduled to be sentenced Friday, faces life in prison without the possibility of parole," according to the City News Service.
According to the OC District Attorney, Fuentes murdered his lover by beating him to death with a rock in order to steal the victim's car, money, and valuables. He was found guilty of one felony count each of special circumstances murder, first degree robbery, and first degree residential burglary. The special circumstance sentencing enhancements include murder by lying in wait, murder in the commission of a robbery, and murder in the commission of a burglary.  
Advertisements
Did you suffer a slip and fall too? Was it at a public place like a store, restaurant, or a sidewalk? Was it someone else's fault?
You deserve compensation! Unsure if you have a case? FREE Consultation! Looking for a second opinion? Give us a call at (323)746-8099!
Si usted sufre un resbalón por la negligencia de otra persona llámenos al (323) 746-8099. Nosotros peleamos por sus derechos. Sigan nuestra pagina.
@Sasooness Law Group. https://www.facebook.com/SasoonessLawGroup/
Prior to June 5, 2010, Fuentes is accused of having a one-month intimate relationship with Pedro Cerecer.  He was accused of plotting for several days to murder the victim in order to steal Cerecer's money, valuable electronics, and car.
On June 5, 2010, Fuentes was accused of going to the victim's Santa Ana apartment to share drinks and have sex with Cerecer.  He was accused of waiting in the apartment until the victim went to sleep and then finding a decorative rock inside the home. He was accused of straddling Cerecer as he slept and murdering the victim by beating him to death with the rock.
Fuentes stole the victim's credit cards, cell phone, and electronic equipment, including his flat screen TV, and loading the stolen property into Cerecer's Toyota sedan. He was accused of then fleeing the scene.
On June 6, 2010, Fuentes was stopped while driving by the Garden Grove Police Department. He was arrested for possession of a controlled substance and driving without a valid license. The car Fuentes was driving was impounded.