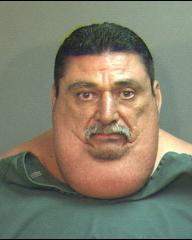 Santa Ana Police Department Advisory: GANG MEMBER CHARGED WITH ATTACKING YOUNG BOY ON HIS WAY TO SOCCER PRACTICE ON SANTA ANA PARK TRAIL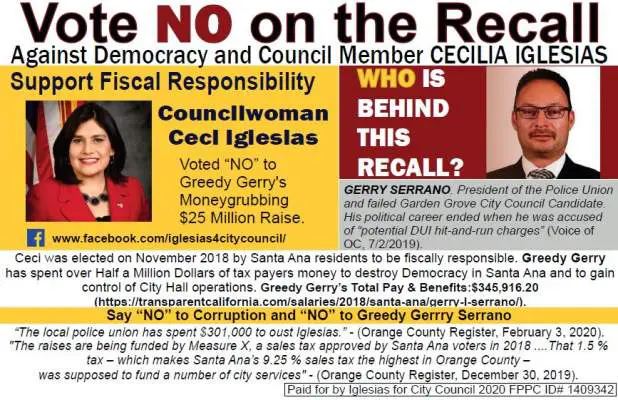 SANTA ANA – A gang member has been charged with attacking a 10-year-old boy who was on his way to soccer practice by grabbing him on a park trail and smelling the victim's arm. Victor Joseph Espinoza, 55, Santa Ana, has been charged with one felony count each of false imprisonment and street terrorism with sentencing enhancements for committing a crime for the benefit of a criminal street gang and a prior strike conviction for street terrorism in 2007. If convicted, Espinoza faces a maximum sentence of 15 years in prison. The People will be requesting that the defendant be held on $250,000 bail at his arraignment today, Wednesday, Oct. 10, 2012, at 10:00 a.m. in Department CJ-1, Central Jail, Santa Ana.
Isn't it time for Santa Ana to have a voice on the O.C. Board of Supervisors?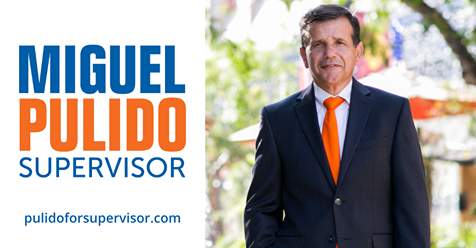 Paid for by Miguel A. Pulido for Supervisor 2020 (ID #1422663)
At approximately 7:20 pm on Oct. 7, 2012, 10-year-old John Doe and his 19-year-old female cousin were walking near to John Doe's soccer practice on a bike trail by Delhi Park in Santa Ana. Espinoza is accused of approaching John Doe and asking the victim whether he wanted to see Espinoza's gang tattoo. Espinoza is accused of claiming his gang, then grabbing and smelling the victim's arm.
Advertisement
Is your employer a mess? Call Sasooness.
In the state of California for every 5 hours worked an employee must get a 30 minute, uninterrupted lunch break. For every 3 hours worked an employee must get an uninterrupted 10-minute rest break. Working over 8 hours in a day or 40 hours in a week is due overtime. Don't let your employer screw you! Give us a call at 323 746-8099.
En el estado de California por cada 5 horas de trabajo su patrón le debe permitir tener un receso de media hora sin interrupciones. Si trabaja más de 8 horas en un día o más de 40 horas de trabajo en una semana su patrón le debe pagar tiempo y medio. No deje que su patrón abuse de su trabajo. No importa que no tenga papeles. Usted tiene derechos. Llamenos al 323 746-8099.
The victim's cousin screamed for the defendant to let John Doe go. The victim broke free, ran to the soccer field with his cousin, and told his soccer coach what had happened. His coach ran down the bike trail looking for the assailant.
The defendant is accused of being tackled by the soccer coach, escaping, and hiding under a tree in the backyard of a nearby house. Espinoza is accused of being located by Santa Ana Police Department officers, who investigated this case.
Deputy District Attorney Rahul Gupta of the TARGET Unit is prosecuting this case.
Contact:
Cpl. Anthony Bertagna
Public Information Officer
Santa Ana Police Department
Office: 714-245-8029
Cell:714-709-2043
Susan Kang Schroeder
Chief of Staff
Orange County District Attorney
Office: 714-347-8408
Cell: 714-292-2718
Farrah Emami
Spokesperson
Orange County District Attorney
Office: 714-347-8405
Cell: 714-323-4486
For full details, view this message on the web.