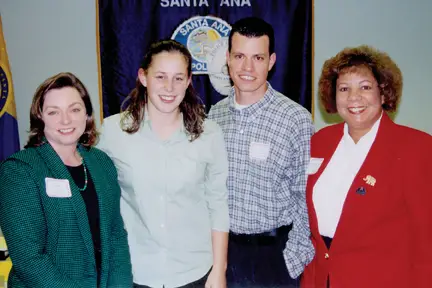 Updated: Just checked.  Still no mention of David Benavides' wife or family on his campaign website.  What is up with that?
I still remember when Santa Ana Council Member David Benavides first ran for the City Council, in 2006.  Go back and look at his Smart Voter page and you will see that he proudly described himself as a "Husband of a Santa Ana school teacher, dad of a 4yr old daughter & 6mo old son."
But take a look at Benavides' mayoral campaign website and you will find no mention whatsoever of his family.  And his campaign Facebook page also makes no mention that he is married and that he has kids.  His Council Facebook page likewise omits any mention of his family, as does his personal page.  Click on his "profile pictures" and you get several face shots of Benavides – and no family pictures.  Even his official City Council bio omits any mention of his wife and children.
What gives?
This is a fairly shocking turn of events.  The two things I always admired about Benavides was that he once worked in youth ministry and that he was a family man.  Now I have to wonder what is going on. 
A city insider told me that Benavides conducted a poll before announcing his campaign for Mayor.  One of the questions posed to voters was would they support a mayoral candidate who had cheated on his wife.  Why would he include that question in his poll?
Remember that Benavides and his wife bought their home in Santa Ana by participating in a home loan program for teachers, called the "Extra Credit Teacher Home Purchase Program," which offered a reduced mortgage rate and $7,500 in down payment assistance to teachers who worked at low-performing schools, according to this press release.  The Benavides couple were in fact one of the first families to participate in this program.   Does Benavides have to give this money back if he and his wife are living separately now, as rumors allege?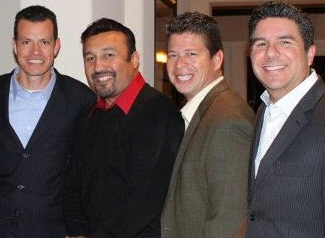 Perhaps most unsettling is Benavides' longtime friendship with his fellow Council Member Carlos Bustamante – who was arrested this year for numerous felony charges of sexual harassment and public theft.  Benavides is one of the only Council Members who has NOT called on Bustamante to resign.
Benavides reached out to me before he announced his campaign but I have since made it clear that I am supporting Pulido.  He does need to step up now and clarify what is going on.  Santa Ana is dominated by working families.  The voters deserve to know the truth.
This all brings to mind a slew of emails I received a few years ago from a fellow who claimed he had phone records proving that Benavides had an affair with his wife.  Apparently they worked together.  Benavides and I met afterwards and he swore there was no affair and that it was a misunderstanding.  But now his wife and family are missing from all of his websites – and you have to wonder what in the world is going on.
By contrast, Mayor Miguel Pulido's official Council bio page proudly mentions his family.  So does his Facebook page.  Say what you will about Pulido but even his staunchest critics attest to the fact that he is a great father.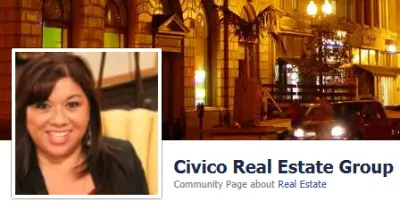 But that is not all.  While looking at Benavides' personal Facebook page tonight I noticed he no longer is working at US Bank.  Apparently he is now a partner at a company called Civico Real Estate Group.  Now this is a problem as this company is based in Santa Ana and is involved in the sale of real estate.  Benavides now has a huge conflict of interest both as a Council Member and as a candidate for Mayor.
Why would Benavides quit his job at US Bank?  Is he going through a mid-life crisis?  Why run for Mayor under these circumstances?  It just makes no sense.  Yet this guy is the face of the supposed Santa Ana spring?