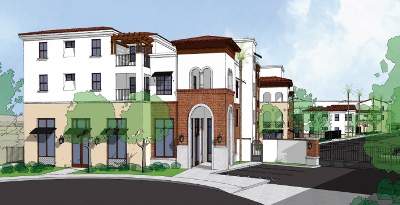 The County of Orange continues to look for more opportunities to increase affordable housing for its residents, as part of the concentrated effort to develop the System of Care.

Last Tuesday, Supervisor Andrew Do and his colleagues unanimously approved an affordable housing project in conjunction with the Housing Authority of the City of Santa Ana.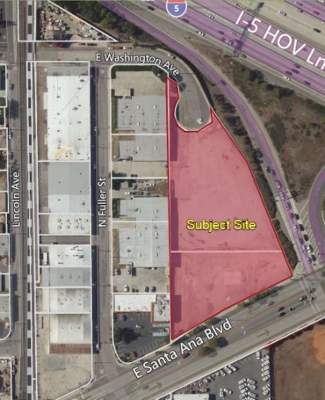 "The Crossroads at Washington Project is a great example of when a city and its county collaborate together," said Supervisor Andrew Do, who serves as Vice Chairman of the Board of Supervisors. "Two adjacent lots – vacant for over thirty years – have finally been put to good use."

The property underlying the Project is comprised of two adjacent parcels, one owned by the County of Orange and the other owned by the City of Santa Ana. Under a Joint Powers Agreement, both parcels will be under a 65-year ground lease for the development of a four-story apartment community comprised of 86 housing units. The Project is located at 1126 and 1146 E. Washington Avenue.

In July 2019, the Board selected Related Companies of California, LLC for the development of the affordable housing project. Since 1989, Related Companies has developed over 11,000 housing units, including over 1,300 units in Orange County.

The Co-Developer and lead service provider, A Community of Friends, is a nonprofit affordable housing developer with over 30 years of experience that has developed 49 multi-family housing developments with over 2,000 units throughout Southern California.
Services Provided at Crossroads at Washington

The 86 affordable housing units will be accompanied by the following on-site services:
Individual case management
Referral services
Life skills classes
Substance abuse recovery assistance
Family support and programming
Childcare assistance
Transportation assistance
Employment services     
Orange County Housing Finance Trust

"Orange County has a desperate need for more affordable housing," said Supervisor Andrew Do, who worked with a broad-based coalition to launch the joint powers authority of the Orange County Housing Finance Trust, comprised of the county and its cities and tasked with fulfilling the county's desperate need for additional affordable housing units.

"The Orange County Housing Finance Trust allows the county to access additional funding sources available to address the homelessness and affordability crisis," Supervisor Do added.

The supportive housing units in this Project are part of the
Orange County Housing Finance Trust

"Orange County has a desperate need for more affordable housing," said Supervisor Andrew Do, who worked with a broad-based coalition to launch the joint powers authority of the Orange County Housing Finance Trust, comprised of the county and its cities and tasked with fulfilling the county's desperate need for additional affordable housing units.

"The Orange County Housing Finance Trust allows the county to access additional funding sources available to address the homelessness and affordability crisis," Supervisor Do added.

The supportive housing units in this Project are part of the 2,700 permanent supportive housing units identified in the Housing Funding Strategy to address housing needs for senior individuals and households experiencing homelessness.

"Orange County's housing problems are caused by a shortage of housing," said Supervisor Do. "By joining forces with the Housing Authority of Santa Ana on the Crossroads at Washington project, we can put together a meaningful project to better serve our community."
identified in the Housing Funding Strategy to address housing needs for senior individuals and households experiencing homelessness.

"Orange County's housing problems are caused by a shortage of housing," said Supervisor Do. "By joining forces with the Housing Authority of Santa Ana on the Crossroads at Washington project, we can put together a meaningful project to better serve our community."