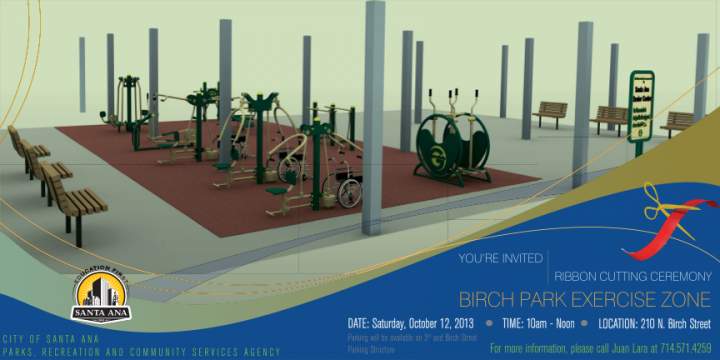 City of Santa Ana, Downtown Orange County

Community Alert: Birch Park Fitness Zone Ribbon Cutting Ceremony

SANTA ANA, CA (October 8, 2013) – The City of Santa Ana invites the community to the Birch Park Fitness Zone Ribbon Cutting Ceremony on Saturday, October 12, 2013. The Parks and Recreation Agency, with its continuous efforts to promote health and fitness, will host a Ribbon Cutting Ceremony at the new Fitness Zone in Birch Park. Thanks to city employees' generous donations responding to the request from the Santa Ana Senior Center Advisory Board, the fitness zone has become a reality.

The Birch Park Fitness Zone is comprised of 9 units, serving a total of 21 people at a time, including 3 on wheelchairs. Nicely laid out under a shade structure, the community will now have a much needed space for exercising in the downtown area. After its grand opening, the use of the Fitness Zone will be free of charge and primarily serve the senior citizens from 8:00am to 12:00pm. It will then open to community members ages 14 and up from 12:00pm until dusk.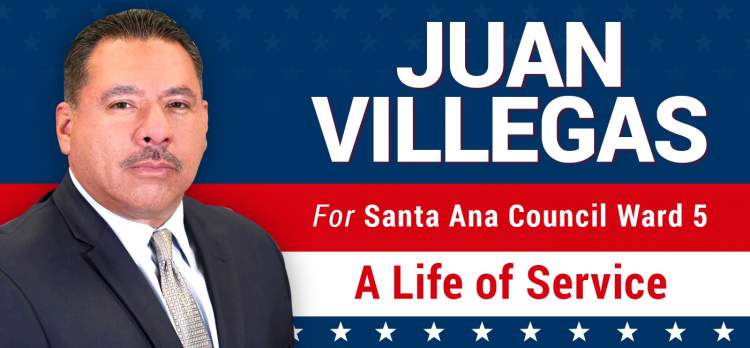 Join us for the grand opening of this exciting new facility and learn from councilmembers, senior citizens and city staff how to properly use the equipment while also learning more about additional plans for the future at the site. The Ribbon Cutting Ceremony will take place at Birch Park on October 12, 2013, from 10:00am to 12:00pm. Refreshments will be served.
Birch Park is located on the southeast corner of Thirst St. and Ross. Parking is available at the parking structure on Third St. and Birch St.
# # #
For full details, view this message on the web.