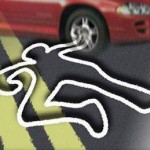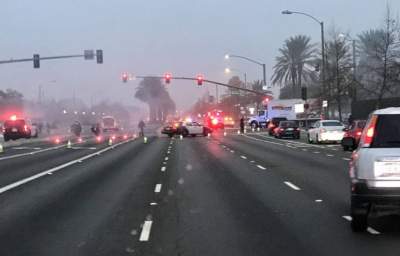 SAPD police officers are working a fatal vehicle vs pedestrian collision this morning at First Street & Bristol Street, according to the SAPD's Facebook page.
The SAPD advised that the intersection is currently closed in all directions and residents should use alternative routes.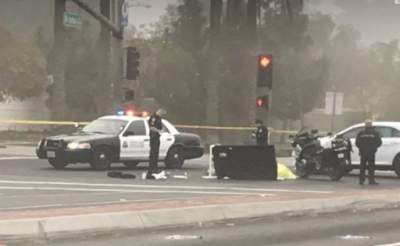 The accident happened at 6:04 a.m. when a car hit a pedestrian as he was crossing the street, according to the SAPD. The OCFA responded and briefly treated the pedestrian at the scene before pronouncing him deceased.
From physical evidence and witness statements, the pedestrian was headed east across Bristol in the crosswalk. The other involved party (vehicle) was headed north on Bristol when the collision occurred. The pedestrian's sobriety will be determined through a forensic toxicology analysis completed by the Orange County Coroner's Office as part of the autopsy, according to the SAPD.
The name of the victim has not yet been released.
The driver of the vehicle remained at the collision scene and cooperated with the investigation. The driver is believed to not be under the influence of alcohol or drugs at the time of the collision. The SAPD has not made any arrests.
The Santa Ana Police Collision Investigations Unit responded to the scene and is handling the investigation. Any witnesses or persons possibly having information about this collision are asked to contact Santa Ana Police Department, Collision Investigation Unit at (714) 245-8200.