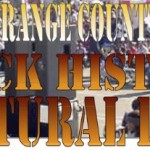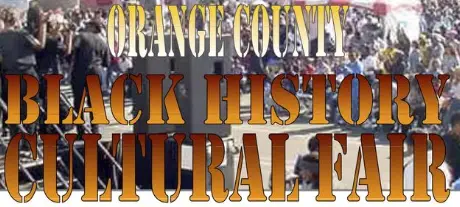 FOR IMMEDIATE RELEASE
Media Contact: Rev. Leon W. Clark (714) 478-5967, LWCandAJC@sbcglobal.net
31st Annual Orange County Black History Cultural Faire to Be Held in Yorba Linda, California
Yorba Linda, California (February 14, 2011)
The 31st Annual Orange County Black History Cultural Faire will be held on Saturday, February 26, 2011, from 10 a.m. – 4 p.m. at Friendship Baptist Church, 17145 Bastanchury Road, Yorba Linda California 92886. The family and community event will feature "Orange County Living Legends," a History Walk, entertainment, food vendors, community organizations' information tables and business sponsors. Admission is free for participants.
The OC Black History Cultural Faire is organized by the African-American community to advance the knowledge that African Americans have been, and will continue to be, contributors to the viability of Orange County. The fair also focuses on a proud "Black History."
The Black History Parade and Cultural Faire had traditionally been held in Santa Ana, California, which at one time was the city with the largest African-American population in Orange County. Thanks to the civil rights movement, blacks are now well represented in every city and unincorporated area of Orange County. Therefore, the Black History Cultural Faire will be held in Yorba Linda this year, and may be held in other cities in Orange County in years to come.
Bishop James D. Carrington is the Pastor of Friendship Baptist Church. He and his wife, Rev. Doris Carrington, have provided spiritual leadership to the FBC family since 1964. The church started with 22 members, and has grown to become the largest predominantly African-American congregation in Orange County. Friendship Baptist Church has been an integral part of the Orange County black community for almost a half-century.
Log on to the Orange County Black History Cultural Faire website ocblackhistoryparade.sbmpcjfordpi.com for more details. Contact Darcel Davidson at (714) 434-2510 to be a vendor or exhibitor.
###
The Orange County Heritage Council's mission is EMBRACING our legacy and SHARING our common values to INSPIRE our future. The OC Heritage Council is led by Dr. DeVera Heard, president (retired principal and member of the Orange County Alumnae Chapter of Delta Sigma Theta Sorority, 100 Black Women of Orange County and Orange County Black Educators); Rev. Leon W. Clark, vice-president (pastor of New Spirit Baptist Church in Santa Ana); and Cathy Steele Woodard (President of the Orange County Section, National Council of Negro Women Inc.). The OC Heritage Council is open to organizations and individuals who support the annual Orange County Black History Cultural Faire and the goal of reviving the community parade.
—
Melanie Grant, Public Relations Officer
Orange County Section, National Council of Negro Women
PO Box 1283
Anaheim, California 92815
www.ncnwocca.org
www.Twitter.com/OC_NCNW
cell: (714) 267-9205