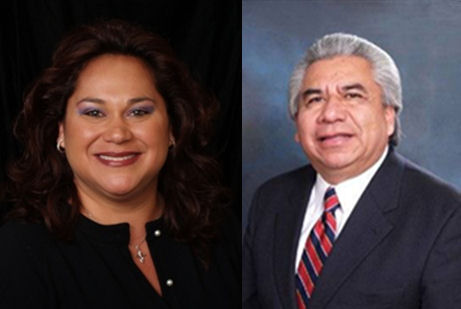 UPDATE: Valerie Amezcua has pulled papers to run for the SAUSD Board of Education.  She last ran for the SAUSD School Board in 2008, when she lost by less than a hundred votes to Roman Reyna.  Reyna is running for the Santa Ana City Council in November and is walking away from the SAUSD School Board.  Amezcua had a chance to run for the SAUSD School Board in 2010, but she declined to do so. 
Amezcua is the daughter of local attorney Al Amezcua, who challenged Santa Ana Mayor Miguel Pulido in 2010, losing badly.  Al and Valerie both served on the Measure G Campaign Committee – helping to pass a bond measure that raised our taxes for dubious purposes (the SAUSD School District remodeled their district offices after Measure G passed).  Both of the Amezcuas also supported liberal union hack candidate Julio Perez in the Open Primary, for the 69th Assembly District.  Perez spent a small fortune on that race, as did his labor allies, but he lost to a Republican, Jose Moreno, who spent almost nothing on his campaign.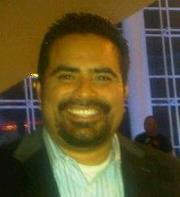 Sergio Verino, an ROP teacher, also has pulled papers to run for the SAUSD Board of Education.  He is also a Santa Ana Code Enforcement employee.  He graduated from Cal State Long Beach and is working on a graduate degree at UCLA.  His wife Lynette endorsed Valerie Amezcua in 2008.
Candidates for the Santa Ana Unified School District's Board of Education can file their candidate's statement between July 16, 2012 and August 10, 2012.  So far only two candidates, incumbents Rob Richardson and Jose Alfredo Hernandez have pulled their candidate papers.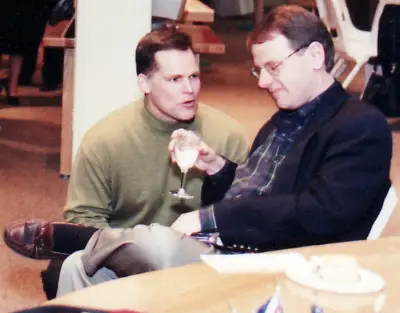 Why hasn't anyone else filed yet?  One incumbent, Roman Reyna, has already declared that he is walking away from the SAUSD School Board, after serving only one term.  Reyna is running instead for Ward 5 on the Santa Ana City Council.
Richardson usually wins easily, but this could be the year to finally take him out.   He was busted for taking raises he wasn't due, at the County of Orange, and they even took back his County car.  There are rumors that if and when Santa Ana Council Member Carlos Bustamante, who was arrested for numerous felony sex crimes and public theft, starts talking he might take several County managers with him, perhaps including Richardson.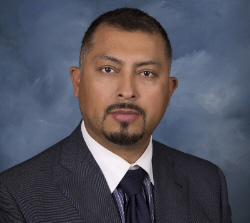 The third incumbent, Jose Alfredo Hernandez, is an immigration and criminal defense lawyer.  There is no other office available for him to run for.  Don't be surprised however if in two years he makes a run for State Senator Lou Correa's seat, which opens up in 2014.
Two years ago, in 2010, no one challenged the incumbents – John Palacio and Audrey Noji, so I pulled papers.  I didn't raise any money and lost by only 1,400 votes.  And I forced Palacio and Noji to blow quite a bit of money to hang on to their seats.
Will this year be a repeat of 2010 – or will we see something more like 2008, when we had too many candidates? Check out all the candidates who ran that year:
Rob Richardson (won with only 17.4% of the vote)
Jose Alfredo Hernandez (won with only 15.6% of the vote)
Roman Reyna (won with only 11.8% of the vote)
Valerie Amezcua (lost with 11.7% of the vote)
Cecilia Aguinaga (lost with 9.2% of the vote)
Gloria Alvarado (lost with 8.8% of the vote)
Gregory Barraza (a Pulido ally who ran apparently so as to split the Latino vote further, to help Richardson.  Got 8.7% of the vote)
Irene Ibarra (got 8.5% of the vote – but Palacio got paid a mint to process her mailers)
Mike Gonzalez (got 8.3% of the vote)
These candidates were all registered Democrats, except for Richardson who remains a Republican.
So where are all these challengers now?  Will any of them file to run this year?  Or will Richardson get a free pass?  He has no children.  Will we get some parents elected to the Board this year?  Does anyone care?
Prospective candidates must file to run by August 10, at the offices of the O.C. Voter Registrar.