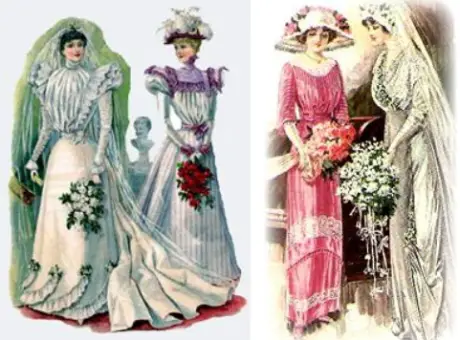 Wedding Gowns, Tea, and Tours With Santa Ana Historical Preservation Society
The Santa Ana Historical Preservation Society requests the honor of your company at our Open House celebrating
"Weddings, Old and New," on Saturday, June 4, 2011, from noon to four o'clock in the afternoon at the Dr. Willlella Howe-Waffle House, in Santa Ana.
Included with your tour of this 1889 Victorian gem is a display of vintage and contemporary wedding gowns, and wedding photos ranging from the early 1900s to today. Enjoy delicious tea and sweets, browse through an extensive collection of books on local history in our gift shop, and take home a "wedding party favor".
Adults $5, Seniors and Members $4, Students K-12 $3
And to make the day even more unique, walk across the street to the Old Orange County Courthouse to enjoy a free special showing at 2 pm of Buster Keaton's silent film classic "College", accompanied on organ by William Campbell!
The Dr Willella Howe-Waffle House and Medical Museum is located at 120 Civic Center Drive West, Santa Ana, California. Read more about us at www.SantaAnaHistory.com, or call 714/547-9645.