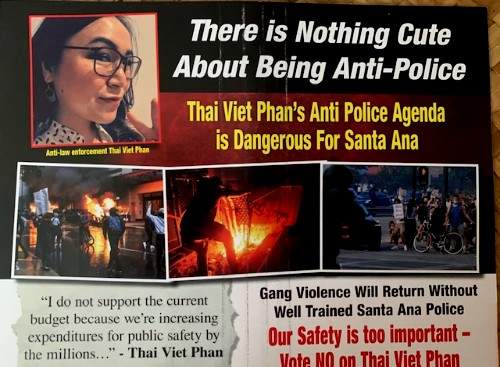 The Santa Ana Police Officer's Association (POA) has made some bizarre picks in this year's Santa Ana City Council race. You would think they would be backing candidates that support law enforcement, but then you would be wrong.
My sources tell me that the real goal of the Santa Ana POA is to get City Council candidates elected who will then roll over for them and keep giving them more raises and benefits.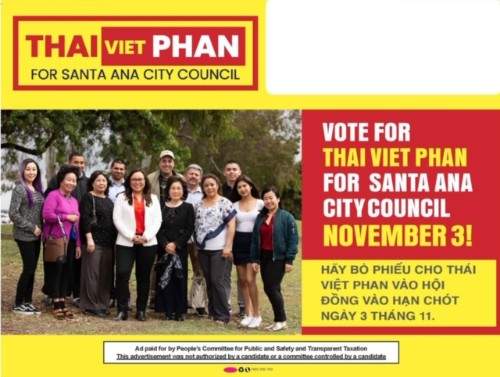 One of those candidates appears to be Ward One City Council candidate thai Viet Phan. My sources tell me that the Santa Ana POA is paying for her Facebook ad, seen above, via a PAC. Here is the money trail: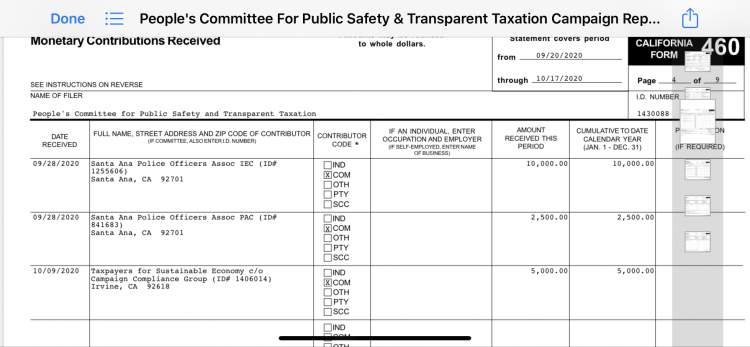 But Phan's detractors are hitting back with tough mailers nailing her for her anti-police agenda. She is a liberal and can be expected to side with the anti police movement in our city. But the POA is backing her despite that agenda because apparently they think they can count on her to keep their money flowing. That is apparently what really matters to them.
We suspect that Phan's sponsor on the City Council, Phil Bacerra, had a lot to do with the POA support for Phan as they supported him too.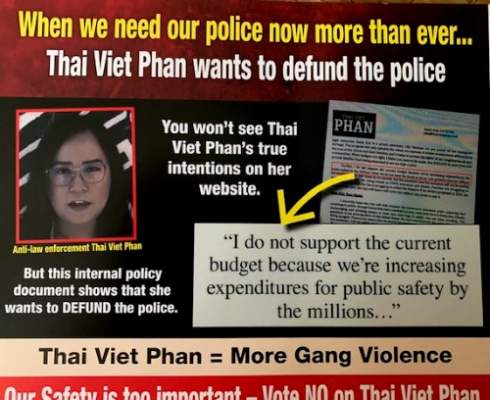 By the way you won't find any mention on Phan's campaign website about how she plans to fight crime in our city.
We have endorsed Cynthia Contreras for Ward One. You will find her positions on all the issues on her campaign website.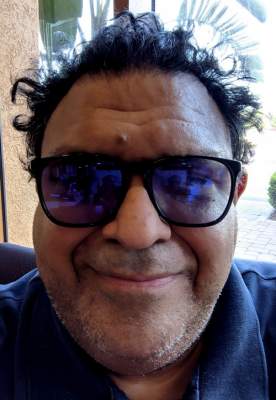 Another candidate the Santa Ana POA is backing, that is a real head-scratcher, is Vic Mendez in Ward 5. He is apparently a car salesman with zero experience in our community while the incumbent in Ward 5, City Councilman Juan Villegas, has worked in law enforcement for over 30 years!
We have endorsed Villegas – he is hands down the best candidate in Ward 5 and he is consistently a safe voice of wisdom on our City Council.
Over in Ward 3, which sprawls across north Santa Ana, the Santa Ana POA is backing the low-energy Mark McLoughlin while leading candidate Jeffrey Katz, an attorney and neighborhood leader, is the one with an actual plan to deal with crime. Councilman Bacerra is also backing McLoughlin – and that makes two POA supported City Council candidates with Bacerra's fingerprints on them.
Katz has our full support in Ward 3.
The POA has not been overt in the Mayor's race but my sources tell me they prefer the affable Jose Solorio and the surly Claudia Alvarez.
We prefer the leading mayoral candidate, Ceci Iglesias, who along with Juan Villegas voted against the POA's last huge contract, which placed a huge financial burden on the City of Santa Ana.