Santa Ana's City Council voted to give themselves a big pay raise – but the voters will have to approve it via a ballot measure that we will vote on in the upcoming November General Election, according to the O.C. Register.
Think about the last time you got a raise. Did you deserve it?  Probably – but did you ever get a raise despite not doing a good job?

Crime is out of control in our city. And our City Council not only hired an inexperienced police chief, they also vastly overpaid for a City Manager who got caught recently having a sexual relationship with a city employee.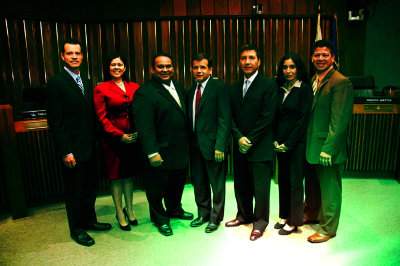 How in the world are we supposed to reward this City Council with a pay raise? That is completely nuts!  It is as nuts as the pay raise and bonus the Council gave to the City Manager – and the bonuses they gave to top city executives.
Serving on the City Council is a part time job. They are supposed to have actual jobs. Two of the Council Members work for non-profits. One of them, Roman Reyna, appears to be under-employed. One is a teacher. Another just retired from his teaching job. One is a lawyer whose family makes a lot of money off seedy bars. And the Mayor, Miguel Pulido, is a consultant and an engineer.
If this City Council cannot figure out how to make their ends meet they should quit the Council and work on their careers.