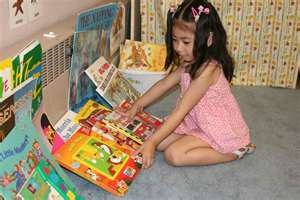 Vista Early Literacy is seeking an enthusiastic, outgoing, organized, individual to work with volunteer management and recruitment as well as partners in the community to promote early literacy in Orange County. Individual will be responsible for organizing community events, book drives and book distribution, and communicating with local businesses and non profits. Must be a self starter and collaborator.
Application deadline is November 10th.
Information sessions to learn more about VISTA are coming up. Sign up here and learn more about this great opportunity to serve locally. http://www.surveymonkey.com/s/YH5H756
What are some of the VISTA benefits?
· $5,550 Educational Award or $1,500 cash stipend after successful completion of service term
· Living allowance of $1,379 gross per month
· Housing stipend of up to $750 per month
· Emergency health and prescription coverage
· Child care reimbursement (if income eligible)
· Professional training opportunities and skill development
· Mileage reimbursement and $550 relocation reimbursement if moving over 50 miles
· And much more!
APPLY NOW!
Go to: https://my.americorps.gov/mp/listing/viewListing.do?fromSearch=true&id=7205
To apply for an AmeriCorps VISTA Position:
1. Go to http://my.americorps.gov
2. Click Login
3. Click Apply to Serve
4. Fill out the information requested to create your profile
5. Create an application once you have established an account
6. Fill out all information required, as well as select individuals to be references
7. Choose which positions you would like to apply to from the First 5 through the Search function
8. Program "AmeriCorps VISTA"
9. State "California"
10. Program Name " First 5″
Please share the following link through your social media networks: https://my.americorps.gov/mp/listing/viewListing.do?fromSearch=true&id=7205. Thank you!