Benjamin Vazquez, a candidate this year for Mayor of Santa Ana, and Ana Urzua Alcaraz, a candidate for Ward 3 on the Santa Ana City Council, are teaming up for a Campaign Walk Kick-Off on Saturday, Sep. 10, 2016, from 10 a.m. to 5 p.m., at 1211 N Broadway, in Santa Ana.
Vazquez is a local public school teacher. Alcaraz is a community and health advocate. 
Alcaraz probably has a better shot at victory than Vazquez as she is the only woman running in a crowded race full of men, in Ward 3. Four years ago current Ward 3 Councilwoman Angie Amezcua won in similar conditions as she prevailed over several male candidates even though she did not spend a dime and did not campaign.
Alcaraz is at least campaigning. It remains to be determined if she and Vazquez will be able to raise much money for their campaigns.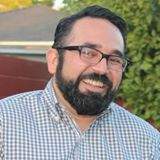 Both Alcaraz and Vazquez are running on platforms similar to that espoused by U.S. Senator Bernie Sanders when he ran unsuccessfully this year against Hillary Clinton for the Democratic Party's Presidential nomination. That message is popular with young people. Santa Ana has a lot of young people but they don't usually vote. This year might be different as many Latino voters are being driven to vote in order to vote against racist Republican Presidential nominee Donald Trump.
Both Vazquez and Alcaraz are calling for:
Investing in our youth including job creation
Increasing affordable housing
Expanding the Santa Ana Public Library System