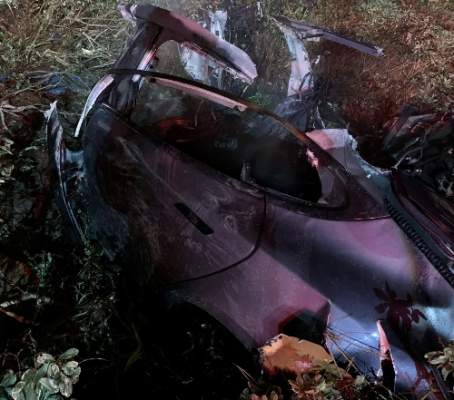 OCFA firefighters responded to the area of Tustin Ranch Road and Pioneer Way for a traffic collision at 11:16 pm last night.
On arrival, the fire crew found a single vehicle that appeared to have been traveling at a high rate of speed and lost control.

The car collided with a large tree that was thrown 20-30 feet away from the point of impact, and split the car.
The driver and passenger were at least partially ejected and the car caught fire.
Both occupants were treated by firefighter paramedics and transported to the hospital.
The accident happened a block south of OCFA Fire Station #43 just west of the OCFA headquarters in Tustin.