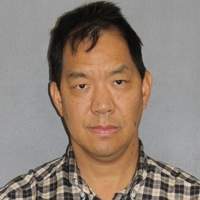 Orange County District Attorney Press Release
For Immediate Release: July 2, 2014
Case # 12CF3427
DISBARRED ATTORNEY/FORMER NYPD OFFICER CONVICTED OF EMBEZZLING OVER $469,000 FOR GAMBLING
SANTA ANA – A former vice president of a title insurance company pleaded guilty today to stealing over $469,000 from his company to spend on gambling. Wayne Martin Fong, 51, Tustin, pleaded guilty to a court offer, over the objection by the People who requested a state prison sentence, of seven felony counts of grand theft, five felony counts of money laundering, sentencing enhancements and allegations for causing over $100,000 in loss, aggravated white collar crime over $100,000, property loss over $200,000, and transactions exceeding $50,000. Fong was sentenced by the Honorable Robert R. Fitzgerald to six months in jail, five years formal probation, and must pay $309,000 in restitution.
Fong was hired in 1999 by Fidelity National Title Group (Fidelity) as the Associate Counsel and Vice President. He was responsible for working with and overseeing contracts with vendors who searched for and obtained missing assets for the company.
The defendant signed a service agreement on behalf of Fidelity with a vendor, Global Discoveries (Global), in March 2009. In July 2009, Fong contacted Global, requesting by email to have all payments sent to a different account, and providing them with a different email address, phone number, and mailing address. The defendant embezzled over $469,000 by having payments intended for Fidelity deposited into his own personal account and using the stolen money for gambling.
One of Fidelity's vendors became suspicious about the change in email address, bank account number, and mailing address provided to them by Fong. The case was reported to the Irvine Police Department (IPD), who investigated this case. On Nov. 29, 2012, IPD arrested the defendant. At the time of the crime, Fong was a licensed attorney but was disbarred on Jan. 27, 2012. Prior to becoming an attorney, the defendant was also a former New York Police Department officer.
Senior Deputy District Attorney Marc Labreche of the Major Fraud Unit prosecuted this case.
###
Tony Rackauckas, District Attorney
401 Civic Center Drive West
Santa Ana, CA 92701
Contacts:
Susan Kang Schroeder
Chief of Staff
Office: 714-347-8408
Cell: 714-292-2718
Farrah Emami
Spokesperson
Office: 714-347-8405
Cell: 714-323-4486