The SAPD as part of STEARRD (Strategic Traffic Enforcement Against Racing & Reckless Driving) & in partnership with other local law enforcement agencies, continuously conduct street-racing enforcement.
This past weekend resulted in: 73 citations, 4 impounds and 3 arrests for reckless driving.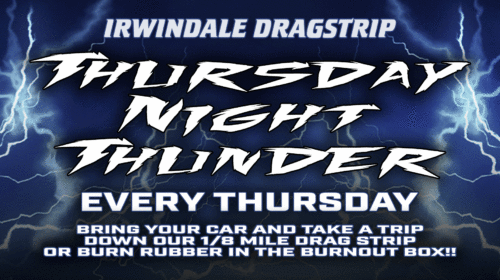 If you like driving your car fast there is now a better, legal option. The Irwindale Speedway is offering their facility up to local racing enthusiasts every Thursday night for "Thursday Night Thunder." The next Event Date is on September 29, 2022. Gates Open: 4:00 pm, Drag Racing: 5:00 pm, Burnout Box: 6:00 pm and the Track Closes: 10:00 pm. Buy tickets here.
The cost is $40 to compete and $20 if you just want to be a spectator. Burnout Box Participation is Free with paid Spectator Admission, just need to sign waiver and receive wristband at the box. The Irwindale Speedway is located at 500 Speedway Dr., Irwindale.