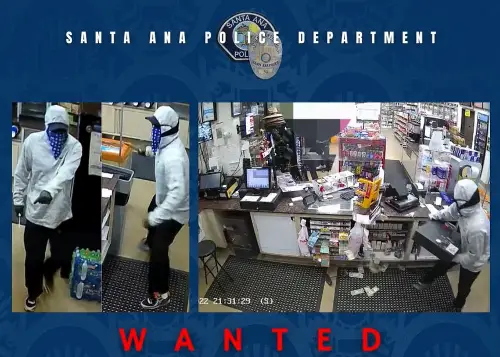 On May 29, 2022, at approximately 9:32PM, a suspect entered the 76 gas station at the 2900 block of south Bristol. The suspect was armed with a knife when he approached the clerk and demanded money from the register.
At that time, the clerk ran out of the store and the suspect forcibly removed the register drawer. The suspect ran out of the location through the rear exit and dis-carded the register drawer a short distance away.
Anyone with information on the identity or whereabouts of the wanted suspect is asked to contact Detective Prewett at (714) 245-8323 or DPrewett@santa-ana.org.