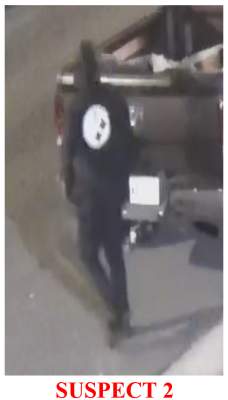 On February 15, 2021, at approximately 5:25 AM, the victim was seated in the driver's seat of his vehicle when Kenny Poncio and Agustin Ceja walked up to him. The suspects demanded the victim to lower his window, while each pointed a gun at him. Fearing for his safety, the victim sped away. As he drove away, both Ceja and Poncio fired at the victim's vehicle, striking it several times.
On 03/01/2021 Ceja was taken into custody and was in possession of the gun used in this crime. Kenny Poncio and the gun he used have yet to be found. Poncio currently has a warrant out for his arrest for an unrelated case.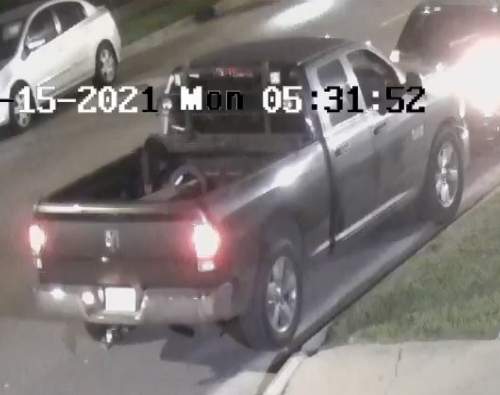 Wanted Suspect: Kenny Poncio (41) Hispanic, 5'6" tall, black hair and brown eyes
Suspect 2: Male, 5'7" – 5'9" tall, heavy set. Wearing a black hooded sweatshirt with "Steelers" logo on the back, black pants and black shoes.
Suspect Vehicle: 2018, Gray Dodge Ram 1500 pick-up truck, 4-door, TX License# KXT-6817
Anyone with information on the whereabouts of Poncio and the identity/whereabouts of suspect 2 is asked to please contact Detective Solorio at (714) 245-83163.