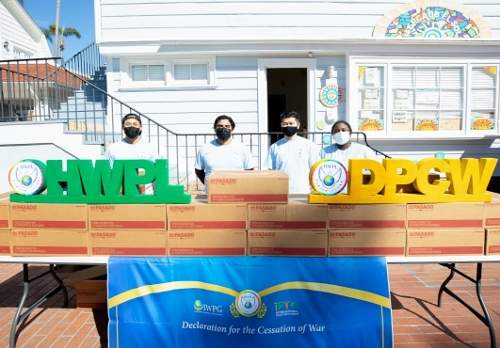 SANTA ANA, CA— On Friday, March 19th, 22 year old Santa Ana resident Sarah Sun and her friends in peace organization Heavenly Culture, World Peace, and Restoration of Light (HWPL) spent the day dropping off hundreds of burritos, tacos, and enchiladas for local communities in need. Their stops included several shelters, distribution centers, and communities, such as El Centro Cultural de Mexico, where houseless locals are being displaced with recent evacuation orders affecting several encampments.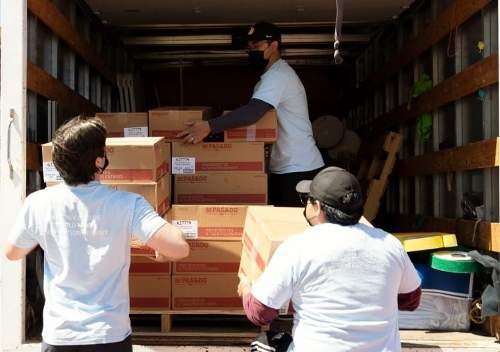 Amidst this time of distress for her local and ethnic community, Sun desired to organize a small way to provide relief through an act of collaboration, love, and unity. With a few friends in her local HWPL branch, these college students went out of their way to raise money, outreach to local grocery markets, and compile donations to distribute to affected locals facing displacement. Their donations, which began last Friday, will continue weekly as an ongoing relief project to assist those in need during this difficult time for El Centro Locals.
This need in the Santa Ana community coincides with the 5th Anniversary of the Declaration of Peace and Cessation of War (DPCW Peace Law). This Peace Law, which is working to be enacted by the UN, is focused on educating communities on how to establish peace and tolerance amongst all peoples. HWPL youths will continue working for the peace and safety of all cultures, ethnicities, and ages.