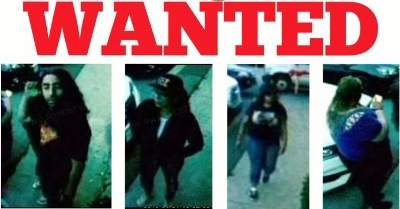 On 6/1/2019 at 7:40 PM, the wanted suspects broke into the key-fob box at a U-Haul located at 822 S. Harbor Blvd., in Santa Ana, according to the SAPD.
The male suspect took the keys and stole one of the rental trucks from the lot. The females then followed the male suspect in separate vehicles.
LA County Sheriff Century Station recovered the stolen rental truck on 6/8/2019.
Anyone with information identifying the suspects in this case is asked to contact Detective Romero at (714) 245-8529.