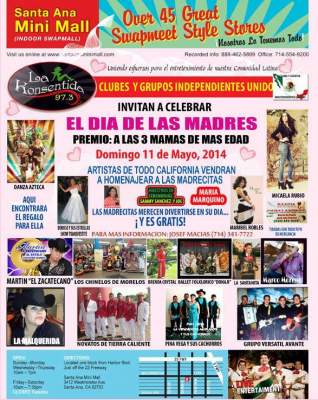 Celebrate Mother's Day today, starting at noon, at the Santa Ana Mini Mall, which features over 45 swap meet style stores and is located at 3412 Westminster Ave, in Santa Ana.
There will be about ten bands playing as well as Aztec Dancers and the three oldest moms to show up will win a prize. The event is supported by the "Clubs y Grupos Independentes Unidos."
Click here to RSVP on Facebook.