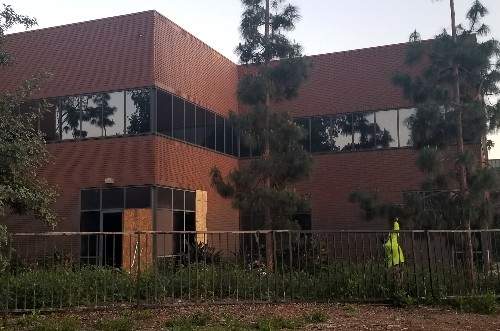 Santa Ana – Santa Ana City Councilwoman Cecilia Iglesias reached out to the project developer, Ryan Ogulnick, to broker a resolution to the impasse at the 2525 N. Main St. luxury apartment development project.
Iglesias has now secured a commitment from Ogulnick to continue his plan to provide parking for the Discovery Cube of Orange County while also using the remaining lot at 2525 N. Main St. to benefit the entire community.
Iglesias commented:
My commitment as your Councilwoman is to put the needs of the community and residents first. My vote for the development at 2525 Main Street was honest as I believed this project would add to the safety and security of this neighborhood. It would also provide the added support to the Discovery Cube. Since my election to the City Council in 2018, I have tried to bring consensus to both sides of the project to ensure a win-win situation. I have communicated with community leaders and Mr. Ogulnik, the owner and developer of 2525, throughout the process. Mr. Ogulnik sincerely wants a benefit to the community with this development.

At the end of January, the residents took a stand to work together and support each other. I commend everyone's effort. This message has prompted Mr. Ogulnik to reconsider his position on the project. Through continuous communication with Mr. Ogulnik, I am happy to report that he has agreed to continue working with community leaders and residents to ensure that this site becomes something that will benefit Santa Ana residents.

One important takeaway from this project is that it has brought Santa Ana residents together – neighbors supporting neighbors. I would like to encourage the Santa Ana community to continue standing together to do what benefits the entire city. There are issues that we are still facing that need everyone's support. I ask that we continue working together as a community and put aside political rhetoric and partisan politics. I strongly believe that we are stronger when we work together and united we will ensure the safety and well being of Santa Ana residents.
Ogulnick commented:
My company has worked for more than two years on revisions to the design of the 2525 N. Main Street project. We believed we had reached a compromise when we designed the site to include parking for The Cube and reducing the unit count. That was not the case. We are strong in our legal positions however, we have reached a point in this process that we want to find something that works for all residents of the community.

I want to thank Councilwoman Cecilia Iglesias for her continued leadership in ensuring that we find a solution that will benefit everyone. My understanding is that there is interest by the community and residents in general for additional Park space. We will continue to work with Park Santiago neighbors, the City, community leaders, and The Cube to find a swift solution that will end the dispute over the appropriate land use for this site.
Two local residents also commented on these developments:
Mike Tardif (Ward 3 Resident):
Although this project is not in Councilwoman Iglesias' ward, I appreciate that she was the only councilmember willing to meet with both parties to try to find consensus.
Mr. and Mrs. Hendricks (Park Santiago Residents):
Although this project can be of benefit to Park Santiago, the reality is our neighborhood has been divided on this issue since its inception. We are pleased that the Ogulnicks continue to find solutions for the site that will benefit Park Santiago, our neighboring communities, and The Cube. We appreciate the leadership of Councilwoman Ceci Iglesias working with Ryan and Jeremy Ogulnick in this effort to create a solution that the entire community can embrace.