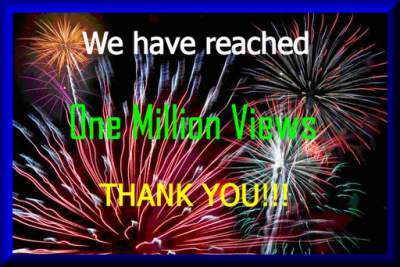 Can you believe it?  Today the New Santa Ana blog surpassed one million page views.  That is simply amazing.  I started this blog in September of 2009.  Our readership has grown steadily peaking this week on the day after Election Day, on Wednesday, Nov. 7, with 5,638 page views.  October was in fact a great month.  From Oct. 1 to Nov. 6 we had 40,366 visits and over 72,000 page views!
Thanks to all of our faithful readers for sticking with us.  Here are a few more readership metrics to chew on, for the period referenced above:
Over 38% of our readers are returning readers
66% of our traffic comes from search engines.  Just over 11% of our traffic comes from referrals.
We have by the way published 3,464 posts,  Every single day we receive press releases from non-profits and community organizations, as well as from the City of Santa Ana and the County of Orange.  It is our pleasure to post this information!
Our number one draw remains our political coverage.  People say they want good news but in reality they like chisme the best.  We are happy to oblige. 
In all seriousness, this is a lot of work and I am glad that so many folks in Santa Ana and in surrounding cities enjoy reading our blog.