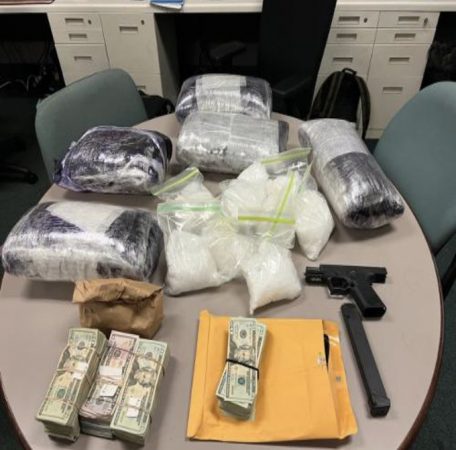 On Tuesday, April 19, 2022, during an investigation at a local hotel, Irvine police officers responded to an Irvine hotel for an investigation involving a parolee and a female accomplice.
The police officers conducted surveillance and saw the two subjects enter a vehicle and drive away from the hotel. An investigative stop was made and both subjects were detained.
Officers completed a parole search of the associated hotel room and recovered approximately 23 Kilos of methamphetamine, one-half ounce of fentanyl, over $42K in cash, and a ghost Glock 9mm handgun with a loaded 31 round magazine.
The suspects were arrested and booked at the Irvine Police Department.