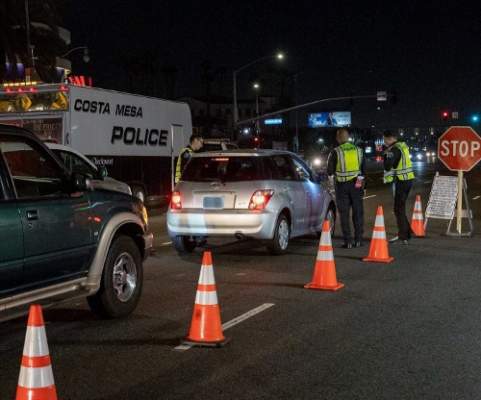 On Friday night, Sept. 3, 2021, at the Costa Mesa Police Department's DUI and driver's license checkpoint on Newport Boulevard and Flower Street, with assistance from Orange County Sheriff's Department, CA and CHP – Santa Ana, a total of 290 vehicles were screened.
The DUI screenings yielded 25 field sobriety tests, 10 DUI arrest, 6 citations issued for driving unlicensed including 1 driver with a suspended license, and 13 vehicles impounded.
A total of 1,938 vehicles passed through this checkpoint.
The checkpoint was funded by the California Office of Traffic Safety.