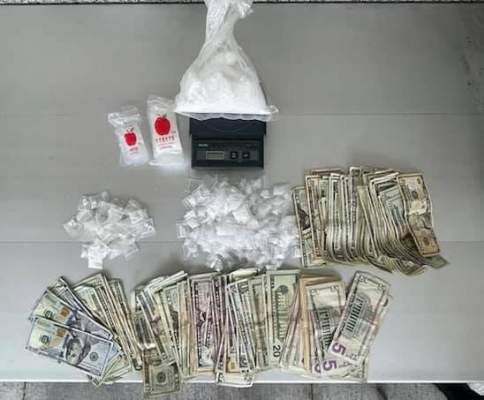 While conducting outreach and enforcement in the area of N. Edinger Avenue, the SAPD's Quality of Life Team (QOLT) made contact with two subjects near the railroad tracks.
Both subjects were found to have outstanding warrants for their arrest.
During a search of one of the subjects' property, 18.6 oz. of methamphetamine, 18 grams of fentanyl, packaging material, a digital scale and over $2000 cash were found inside of a backpack.
Both subjects were booked for possession of narcotics and outstanding warrants.