The City of Santa Ana is now accepting applications for the Investing in the Artist Grant 2019-2020!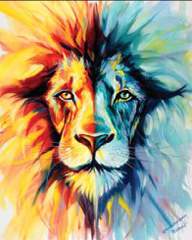 The arts in Santa Ana have enriched our lives by allowing us to express ourselves in new ways; to connect through stories of a shared past and present and an imagined future; and to envision the world from a different perspective. For the funding cycle of 2019-2020, the City of Santa Ana has allocated $70,000 and invites artists and art organizations/ to use a variety of mediums (Visual Arts, Music, Theater, Writing, Poetry, Music, Dance, Fashion, and Culinary) to involve older community members in the arts experience by: 1) providing opportunities for learning and skill-building for those either new to the arts in later life or those professionals who seek to continue to grow as they age in their craft; 2) integrating arts practices into health care settings for their therapeutic benefits of social engagement, skill-building, and increasing self-esteem through self-expression and understanding; and/or 3) using the arts and design to build communities that are accessible and engaging for people of all ages and abilities. in

The Santa Ana Arts and Culture Commission supports projects that will enrich and invigorate the City of Santa Ana's arts and culture landscape, improve the quality of life for its residents, and stimulate its economic development. Individual artists, arts & culture cooperatives, and 501(c)3 nonprofit organizations are encouraged to apply.
Funding will be provided through reimbursements for eligible project expenses and will be awarded in the amount of up to $5,000 for individual artists and up to $10,000 for arts organizations/cooperatives. The grant period will be for 12 months and will require an interim and final report of outcomes achieved, including an itemized budget with documentation such as receipts to support the grant expenditures.
Applications are only accepted online and are due on the Submittable.com website by Friday, May 31, 2019 at 11:59 p.m.
The online application will prompt you to submit the information directly into the fields and to upload the submission materials described in the application guidelines.
Apply here: https://cityofsantaana.submittable.com/submit
Event dates, times, and locations may be subject to change under certain circumstances. Please check back on the grant web page for any changes prior to attending the Information Sessions, City Council meetings, and Arts Commission meetings.
4/1/19 Applications Available
5/2/19 Information Session – 6:00 pm, Ross Annex, 1st Floor, Conference Room 1600 (mandatory to attend one)
5/8/19 Information Session – 6:00 pm, Ross Annex, 1st Floor, Conference Room 1600 (mandatory to attend one)
5/31/19 Applications Due by 11:59 pm
6/20/19 Funding recommendations from Arts Commission
08/20/19 City Council Approval of Grant Awards
For more information, please visit: http://www.santa-ana.org/cda/artistgrant.asp
For questions, contact Gabriela Cramer at gcramer@santa-ana.org.