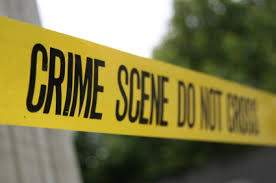 A man with a knife robbed a business today in Santa Ana at the 3800 block of South Bristol Street at around 1 p.m., according to the O.C. Register.
The man demanded that an employee of the targeted business turn over an undisclosed amount of cash. The suspect took the money and fled from the crime scene.
SAPD police officers arrested a different man who matched the suspect's description after a background check revealed that he was wanted on unrelated charges.
The search for the robber continued and he was eventually caught a short time after the robbery, not from from where it happened.  Apparently he tried to blend in with the surrounding pedestrians.  That did not work!
The police have not identified the suspect.  No injuries were reported.
The incident happened at a busy shopping center on a street corner occupied by a McDonalds and a Jack in the Box, just north of Sunflower, not far from the South Coast Plaza, in Santa Ana's Ward 4, which is represented by Santa Ana Councilman David Benavides.