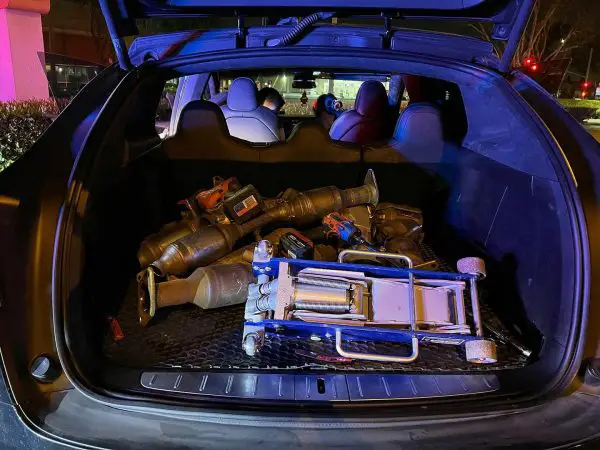 On Saturday night, suspects stole catalytic converters from cars in Tustin and Orange. The suspects then visited the Spectrum Center, where a witness saw them stealing a catalytic converter from a vehicle and called the Irvine Police Department.
One of our officers tried to stop the suspect's Tesla, but the driver did not stop. The officer initiated a pursuit but lost the vehicle on the I-405 freeway.
Huntington Beach Police Department Pilots flying HB-1, found the suspect vehicle and followed it to a Tesla charging station in Lakewood.
Deputies from the Los Angeles County Sheriff's Department as well as CHP officers then arrested the driver.
Multiple passengers fled from the car and were not located.
Ten stolen catalytic converters were found in the vehicle.