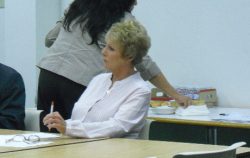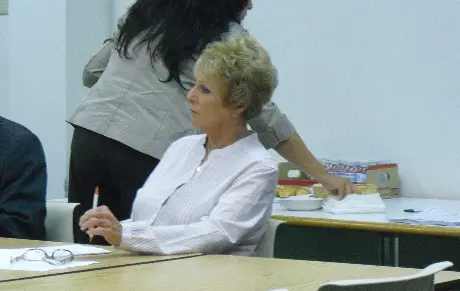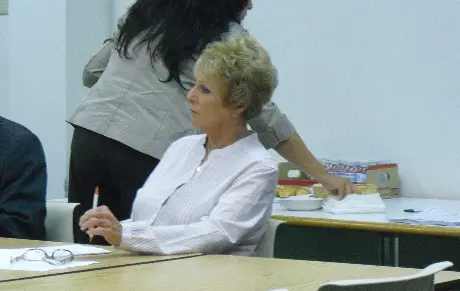 Longtime Santa Ana City Commissioners Julie Stroud and Vicky Betancourt are out – both are being replaced this Tuesday night, at the next Santa Ana City Council meeting, according to the posted meeting agenda.
Stroud served on the Santa Ana Parks and Recreation Commission.  She was one of two Commissioners on that board who opposed my suggestion that the City of Santa Ana look into creating a dog park.  The other, Tish Leon, was dismissed a few months ago after she joined with Stroud in bullying a teenage Commissioner, who then quit the Commission, but outed them in the process.
Stroud was seen by many supporters of Santa Ana Mayor Miguel Pulido, when she was leaving the election night party of failed Mayoral candidate Alfredo Amezcua.  I knew then it was unlikely she would be re-appointed to the Parks and Recreation Board.
Stroud is being replaced by Ava Steaffens, the President of Kidworks, a non-profit that serves needy children in Santa Ana.  That is a great choice!  Steaffens is being appointed by Councilman David Benavides.
Roman Reyna, who is now a member of the SAUSD School Board, was also replaced, on the Housing and Redevelopment Commission, by Laura Morfin, who chaired the now defunct EPIC Commission.  Morfin is being appointed by Benavides.  And Mayor Pulido is appointing Wendy Tobiska to the Parks and Recreation Board.
Benavides also re-appointed Mario Turner to the Santa Ana Planning Commission, but the big news is Betancourt's departure from that same body.  Betancourt was perhaps the most controversial member of the Santa Ana Planning Commission.  Her decisions were often overturned by the Santa Ana City Council.  Betancourt is allegedly an atheist, and she reportedly was very tough on any church that had business with the Planning Commission.  She is also a major supporter of the Artists Village.  None of the current Planning Commissioners are known supporters of the arts, although that doesn't mean they won't be supportive of the Artists Village.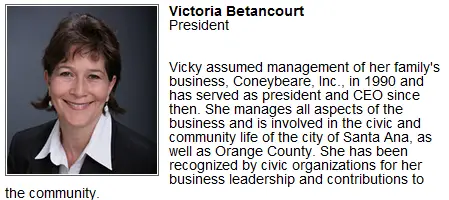 Betancourt is one of the owners of Coneybeare, a local temp agency firm.  She was also on the board of directors of the Santa Ana Business Bank, which sold its assets at a loss of about 40%, to a bank in Los Angeles, about a year ago.
Sandy Nalle will be replacing Betancourt on the Planning Commission.  Nalle works for CB Richard Ellis, a commercial real estate company.  He has a Juris Doctorate and he ran against Bustamante back in 2004, when he got over 40% of the vote.  Bustamante won that election, with 59% of the vote.  Nalle was supported by Pulido, and it is Pulido who is now putting him on the Planning Commission.
According to his company's website, Nalle is an expert in large property sales and governmental relations, Mr. Nalle's transactions vary from 400,000 square foot industrial leases to 100 acre land acquisitions and development projects. Additionally, he has thirty years of extensive experience with Mexican commercial, legal and real estate matters including fideicomiso organization.
Nalle was also a Captain in the U.S. Marine Corps.
With Betancourt's exit there are now no women on the Planning Commission.  She is also an environmentalist – and again, to my knowledge, none of the remaining Planning Commissioners are environmental extremists.
It should be noted that Nalle lives in Ward 3 – as do all of the Planning Commissioners except for Sean Mill, who lives in Ward 6.