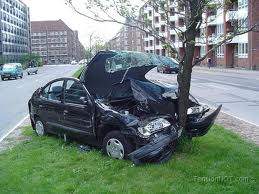 At 11:16 AM, SAPD officers were dispatched to a possible fatal traffic collision near the intersection of 17th and Newhope, according to an SAPD press release.
The collision involved a single vehicle being driven by a female adult (60's) which struck a tree in the center median.
The SAPD has issued a SigAlert for Eastbound 17th street Newhope to Harbor Blvd until further notice.
The medians along the middle of 17th were installed at the urging of former City Manager Dave Ream.  These medians look nice but they force drivers to make u-turns and make it harder to enter businesses on the opposing side of the medians. The medians also cost a fortune to maintain.
This fatal accident comes about a week after an older manin the same area crashed into a medical building.