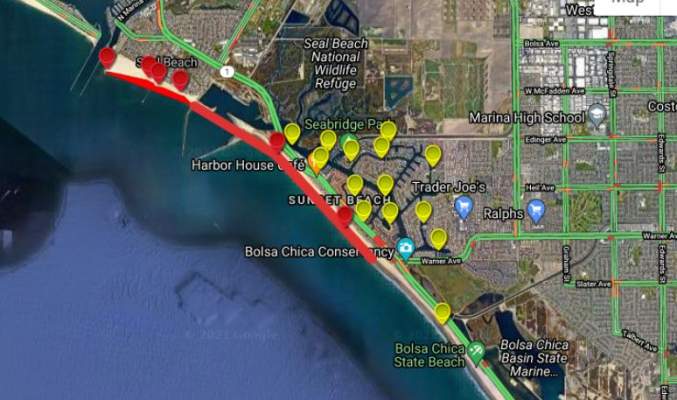 (Santa Ana, California)  – The OC Health Care Agency, Environmental Health Division, has expanded the ocean water closure area to include Seal Beach's Surfside Beach and Huntington Beach's Sunset Beach due to a sewage spill.
The sewage spill of approximately 8.5 million gallons was caused by a blockage and collapse of a sewer main line in the City of Carson.
The affected ocean water area will remain closed to swimming, surfing, and diving until the results of follow-up water quality monitoring meet acceptable standards.
For information regarding Orange County ocean, bay, or harbor postings and closures, please call (714) 433-6400 or visit our Web site at www.OCBeachinfo.com. To report a sewage spill, please call (714) 433-6419.