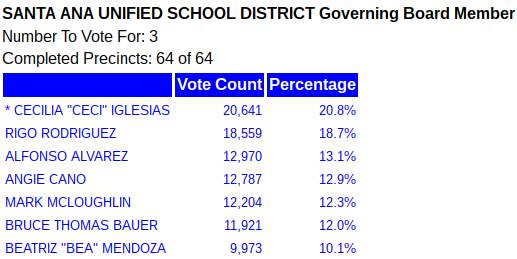 The Santa Ana Educator's Association – the union that represents local public school teachers at the SAUSD, spent months attacking SAUSD Trustee Ceci Iglesias and her fellow conservative Republican, Angie Cano, while promoting their own slate of SAUSD School Board candidates – Rigo Rodriguez, Mark McLoughlin and Alfonso Alvarez. But in the end Iglesias emerged as the top vote-getter in the 2016 General Election while Cano barely lost by only 183 votes.
As for the teacher's slate, only Rodriguez and Alvarez emerged victorious (assuming that Cano doesn't edge out the latter when the final vote tally is announced this week).


The two candidates recruited by SAUSD Trustee John Palacio – Beatriz Mendoza and Bruce Bauer, worked hard but were unable to prevail over the better funded teachers' union slate.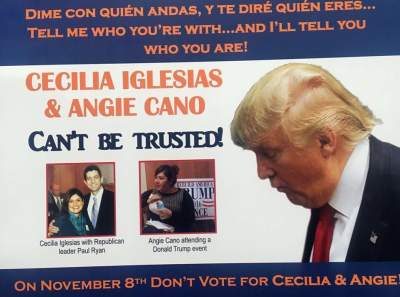 The SAUSD School Board election results are a major victory for Palacio as he has shown a willingness to work with Iglesias on the past. As a former Republican Palacio has always treated Iglesias with respect. For Iglesias her victory has to be a major relief as the teachers' union attacked her for months without mercy, even resorting to lying about her alleged support for Donald Trump. Ironically Trump won his Presidential election – and it is quite possible that Iglesias and her political party will benefit from that.
Cano, a graduate of the SAUSD and UCI, is the daughter of immigrants and she is a smart businesswoman. Iglesias is herself an immigrant, from El Salvador. The teachers' union called them racists but the voters saw through that bogus charge.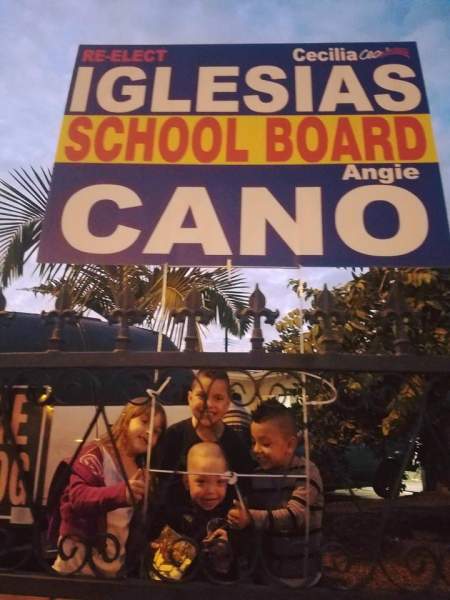 This election was clearly a referendum on school choice as Iglesias and Cano support school choice, including our charter schools, while the teachers' union slate did not. Moreover the liberals drafted by the teachers' union all supported restorative justice, an unproven scheme that could make our public schools more dangerous.
Palacio now controls the SAUSD School Board majority as I expect that Iglesias will side with him and his ally on the Board, Valerie Amezcua, more often than not. That will leave Rodriguez and Alvarez on the outside looking in. The alliance won't be a particularly comfortable one for Iglesias as Amezcua has quite often been rude to her. But the real loser will be the Santa Ana Educator's Association. They will have to wait until the next School Board election to try to take control again.