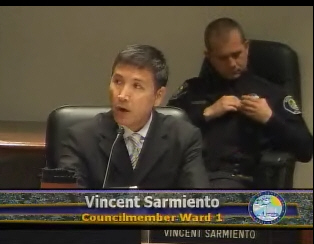 Our neighboring city of Anaheim exploded this summer when Anaheim cops appeared to shoot a young Latino in the back – and no weapon was found on him.  There was already a movement underfoot in Anaheim to push for Area-Specific City Council elections since currently most of their Council Members live in Anaheim Hills – and no Latinos serve on their City Council.
Usually the candidates supported by Disney, the Anaheim Chamber of Commerce and SOAR – a political action committee run by Disney and other area resort businesses, get elected easily, but this year might be different.
Latinos also got upset when the SOAR-backed City Council Members voted to give hundreds of millions of hotel tax dollars to a wealthy developer so he could build a tax-subsidized hotel.  That money was supposed to be spent on local needs.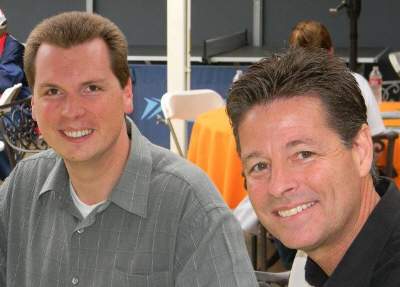 This year SOAR is supporting an ex SAPD cop named Steve Chavez Lodge – who only recently started using "Chavez" again after years of going by "Steve Lodge."  They are also backing an AUHSD Trustee named Jordan Brandman, who is in hot water now for possibly misusing school resources to advance his campaign.
Here is where Santa Ana enters the picture.  Council Member Vince Sarmiento, who is supposed to be part of the so-called "Santa Ana Spring" and who is backing his colleague David Benavides for Mayor of Santa Ana, has endorsed Chavez-Lodge for the Anaheim City Council.  But Chavez-Lodge has come out against Area-Specific City Council elections in Anaheim.  So effectively Sarmiento is backing a guy who stands against Anaheim's Latinos!
Did Sarmiento have other choices as to who to endorse in Anaheim?  Of course.  I personally have endorsed John Leos and Duane Roberts.  They both support efforts by Anaheim's Latino voters to reform Anaheim City Council elections.
By the way, Anaheim could embrace the system we have in Santa Ana.  Our City Council candidates have to live in specific Wards, but the voting is at-large.  That reform would at least begin to reform the Anaheim City Council and make it more diverse.
So much for the Santa Ana revolution.  Once again it is quite obvious that Sarmiento and his pals are not about change at all.  They are about business as usual and their campaign is all about taking power to serve their own purposes – and certainly not to help Santa Ana's residents.