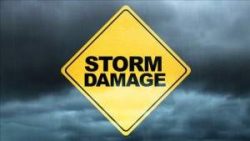 Santa Ana Police Department
Advisory: Santa Ana EOC activated. Any non-emergency storm related calls should be directed to 714-647-3380.
The City of Santa Ana is experiencing flooding on many of our streets due to the ongoing storm. Residents are encouraged to remain at home and not drive. Residents are asked to avoid the Santa Ana Riverbed as well as all flood control channels for your safety.
For storm related Emergencies call 911. To report non-emergency storm related issues please call 714-647-3380. Sandbags can be obtained at 215 S Center (Santa Ana City Yard). Media inquiries should be directed to the Santa Ana Police PIO.