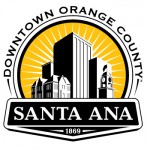 City of Santa Ana, Downtown Orange County
Tuesday January 3, 2012, 5:42 PM
Alert: Water Shut Down for Bristol & Fifth Streets Area
Beginning Wednesday, January 4, 2012, between the hours of 7:30 am to 3:30 pm, water services will be shut down for the area of Bristol & Fifth Streets. This will allow crews to transfer water service to a new water main.
Anyone with issues or concerns is asked to call Santa Ana Public Works at 714-647-5690.
###
For full details, view this message on the web.
Sent by City of Santa Ana, 20 Civic Center Plaza, 8th Floor/ P.O. Box 1988, Santa Ana, CA 92702