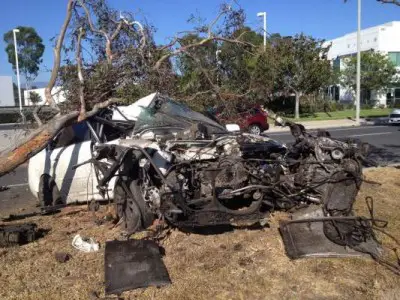 At 5:06 PM today officers were sent to the area of Edinger Ave. and Jamboree to investigate the report of an injury accident. When officers arrived at the location they discovered a white Audi RS 6 had struck a street sign and several trees in the center island of Edinger Ave.
The car impacted one of the trees with enough force to uproot it. The vehicle sustained severe damage.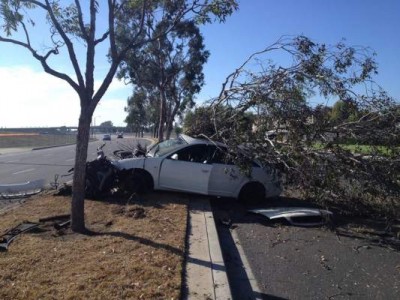 The driver of the vehicle, 40 year old Francisco Martinez of Santa Ana, received minor injuries and was arrested for suspicion of DUI.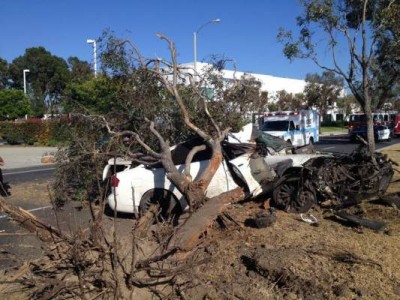 Witnesses at the scene told officers the suspect was possibly racing another vehicle and was traveling in excess of 100 MPH when he clipped another car causing him to lose control of his Audi. The occupants of the other vehicle were uninjured.