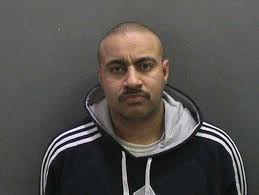 Orange County District Attorney & Seal Beach Police Department Press Release
FOR IMMEDIATE RELEASE: December 28, 2011
Contact: Sgt. Steve Bowles, Public Information Officer, Seal Beach Police Department, Office: 562-342-7391
Susan Kang Schroeder, Chief of Staff Orange County, District Attorney, 714-347-8408, Cell: 714-292-2718
Farrah Emami Spokesperson Orange County District Attorney, 714-347-8405, Cell: 714-323-4486
Case # 11WF2999: CITY JAIL GUARD CHARGED WITH ACCEPTING iPAD AND OTHER BRIBES IN EXCHANGE FOR ALLOWING INMATE PROHIBITED CONTRABAND AND UNAUTHORIZED PERSONAL VISITS
WESTMINSTER – A detention center officer at the Seal Beach City Jail has been charged with accepting bribes,including an iPad and money, in exchange for allowing an inmate prohibited contraband and visitor contacts. Jose Alday,32, Santa Ana, is charged with one felony count of an officer receiving bribes, one felony count of possession for sale of a controlled substance, and one misdemeanor count of possession of controlled substance paraphernalia. If convicted, he faces a maximum sentence of five years in state prison. Alday is being held on $100,000 bail and is expected to be arraigned this afternoon, Wednesday, Dec. 28, 2011, in Department W-14, West Justice Center, Westminster.
At the time of the crime, Alday had worked as a non-sworn detention center officer at the Seal Beach City Jail for approximately four years.
Between July 1, 2011, and Dec. 25, 2011, Alday is accused of accepting bribes from an inmate on multiple occasionswhile working in his official capacity. The defendant is accused of allowing unsearched visitors to enter the jail to haveunauthorized contact with this inmate. He is accused of allowing prohibited contraband, including alcohol, to be brought into the jail for the inmate. These crimes occurred while Alday was working alone and other officers were not present.
In exchange for allowing and facilitating the unauthorized visits and contraband, Alday is accused of receiving bribesincluding money, an iPad, a cell phone, two leather jackets, and other items. These items were brought to the defendantby the inmate's visitors.
The Seal Beach Police Department (SBPD) received a tip in December 2011 and began investigating this case. Aldaywas arrested Dec. 25, 2011, by SBPD while at work.
At the time of his arrest, the defendant is accused of being in possession of a substantial amount of anabolic steroids atthe jail. During a subsequent search of the defendant's home, Alday is accused of being in possession of a usedmethamphetamine pipe.
The investigation by SBPD is ongoing. Deputy District Attorney Brock Zimmon of the Special Prosecutions Unit is prosecuting this case.
###